Hemorrhagic strokes are a medical emergency characterized by bleeding in the brain, often caused by the rupture of a weakened blood vessel. This critical and often life-threatening condition disrupts the blood supply, depriving brain cells of oxygen and nutrients.
"Hemorrhagic strokes can result from conditions like hypertension, aneurysms, or arteriovenous malformations," says Dr. Gurneet Sawhney. "Symptoms include sudden, intense headaches, confusion, paralysis, and loss of consciousness."
If you or a loved one is experiencing such symptoms, please consult Dr. Sawhney for prompt medical intervention to control bleeding and minimize brain damage.
Dr. Gurneet Singh Sawhney is a highly qualified specialist, often called the best neurosurgeon in Thane.
Understanding Craniectomy and its role in hemorrhagic strokes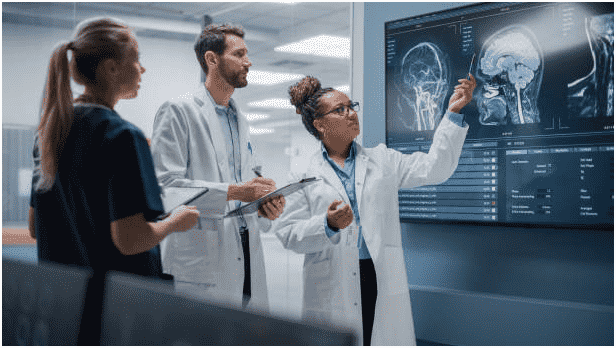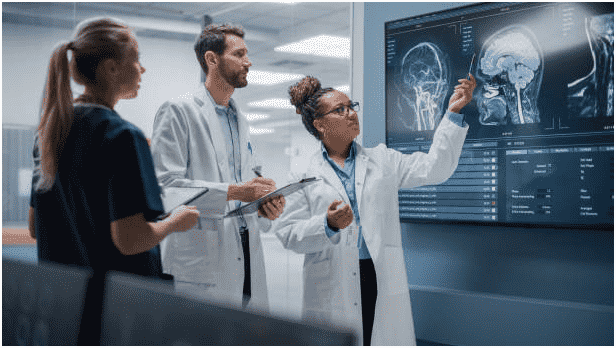 Craniectomy is a surgical procedure where a portion of the skull is temporarily removed to relieve pressure on the brain caused by conditions like traumatic brain injury, bleeding, or swelling.
Craniectomy is frequently employed in treating hemorrhagic strokes to alleviate pressure caused by bleeding within the brain. Craniectomy helps prevent further damage and reduces the risk of neurological deficits by creating space for the swollen brain tissue.
"Craniectomy provides vital relief, allowing the brain to recover without being compressed within the confines of the skull," explains Dr. Gurneet Sawhney, a top neurosurgeon in Mumbai. "It serves as a crucial tool in hemorrhagic stroke treatment, offering patients a better chance of survival and improved long-term outcomes."
Indications for Craniectomy After Hemorrhagic Stroke
Your surgeon may indicate Craniectomy after a hemorrhagic stroke in several scenarios: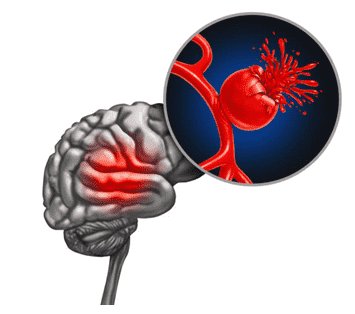 Increased Intracranial Pressure (ICP): When bleeding in the brain leads to increased ICP, which can damage brain tissue, Craniectomy is performed to relieve pressure.
Hematoma Evacuation: Craniectomy allows surgeons to access and remove hematomas (pools of blood), which can be life-threatening if left untreated.
Brain Swelling: Hemorrhagic strokes can cause brain swelling, leading to compression of healthy brain tissue. Craniectomy creates space to accommodate the swollen brain, reducing the risk of damage.
Decompressive Surgery: As a life-saving measure, Craniectomy can prevent herniation (brain shifting) and protect against secondary brain injury.
Neurological Deterioration: When a patient's neurological condition worsens due to bleeding or increased ICP, a cranialectomy is considered to prevent further damage.
Failed Medical Management: Surgery becomes necessary when medications and other treatments fail to control bleeding or pressure.
The decision for a cranialectomy is made on a case-by-case basis, considering the patient's condition, location of bleeding, and overall prognosis.
Craniectomy After Hemorrhagic Stroke: Procedure
Craniectomy for hemorrhagic stroke involves the following procedures and techniques: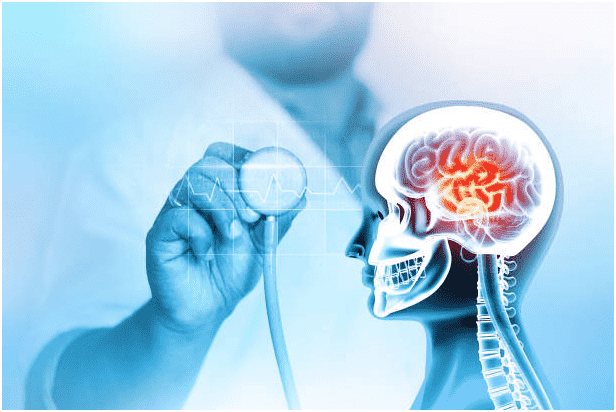 Patient Preparation: The patient is placed under general anesthesia to ensure they are unconscious and pain-free throughout the procedure.
Incision: The neurosurgeon makes an incision on the scalp to expose the skull area where the Craniectomy will be performed.
Bone Removal: Using specialized tools, the neurosurgeon carefully removes a portion of the skull, creating a bone flap. The bone flap's size and location depend on the hemorrhage's specific location and the extent of brain swelling.
Hematoma Evacuation: If there's a significant blood clot causing pressure on the brain, the surgeon may remove it to relieve pressure and minimize damage to brain tissue.
Irrigation and Hemostasis: The surgical area is irrigated, and bleeding is controlled to ensure a clear surgical field.
Dura Mater Inspection: The dura mater (the protective layer covering the brain) is inspected for any signs of bleeding or damage.
Brain Assessment and Treatment: The surgeon assesses the brain for additional bleeding, swelling, or damage. Appropriate treatment is administered, which may include draining excess cerebrospinal fluid or relieving intracranial pressure.
Bone Flap Reattachment or Storage: Depending on the surgeon's judgment, the bone flap may be reattached using screws or plates or temporarily stored outside the body for later replacement in a cranioplasty procedure.
Scalp Closure: The surgical incision on the scalp is meticulously closed with sutures or staples.
Duration
The duration of a craniectomy procedure can vary widely based on several factors, including:
The complexity of the case
The extent of brain damage
the surgical approach
The surgeon's expertise
"On average, hemorrhagic stroke surgery may take several hours to complete," says Dr. Sawhney, a well-known neurosurgeon in Navi Mumbai. "After the procedure, patients are closely monitored in the intensive care unit (ICU) to manage their recovery and ensure optimal outcomes."
The craniectomy procedure is a critical intervention in the capable hands of skilled neurosurgeons like Dr. Gurneet Singh Sawhney, offering hope and a chance at recovery in the face of a hemorrhagic stroke.
With nearly 20+ years of experience, Dr. Sawhney is among the preferred neurosurgeons for people considering brain surgery in Mumbai.
Recovery and Rehabilitation
Recovery and rehabilitation after a hemorrhagic stroke craniectomy involves:
Hospital care for immediate post-surgery monitoring.
Physical, occupational, and speech therapy
Medication management for complications.
Psychological support for emotional well-being.
Rehabilitation facilities or home-based programs.
Ongoing medical follow-up.
Lifestyle adjustments for stroke prevention
The duration and intensity vary, aiming to enhance independence and quality of life.
"Long-term recovery varies, and rehabilitation may be necessary to regain lost functions," advises eminent neurosurgeon Dr. Sahwney. "Stroke prevention through lifestyle changes and medication management is key."
Hemorrhagic Stroke: Preventive Measures
Prevention measures for hemorrhagic stroke focus on reducing the risk factors associated with this condition. Here are some key strategies:
Regular monitoring, lifestyle changes, or medication prescribed by a healthcare provider can help control blood pressure.
A diet rich in fruits, vegetables, whole grains, and lean proteins and low in saturated fats and sodium can help maintain cardiovascular health.
Physical activity promotes heart health and helps manage weight, blood pressure, and cholesterol levels.
Quitting smoking significantly reduces damage to blood vessels and the risk of stroke.
Excessive alcohol intake can raise blood pressure and contribute to stroke risk. If you consume alcohol, it should be in moderation.
If prescribed medication for conditions like atrial fibrillation, diabetes, or high cholesterol, it's essential to take it as directed by a healthcare provider.
Properly managing blood sugar levels through diet, exercise, and medication as needed is essential for reducing stroke risk.
Maintaining a healthy weight lowers the risk of hypertension, diabetes, and other conditions that increase stroke risk.
Stress-reduction techniques like meditation, yoga, and relaxation exercises can help reduce the risk.
Routine medical checkups can detect and manage risk factors early.
Sometimes, healthcare providers may prescribe antiplatelet drugs, like aspirin, to reduce the risk of blood clot formation.
Surgical procedures to repair or remove these abnormalities may be recommended for individuals with aneurysms or arteriovenous malformations (AVMs) at risk of rupture.
Conclusion
Craniectomy after hemorrhagic stroke is a remarkable intervention, offering hope and often a lifeline. Dr. Sawhney's expertise and dedication in this field have illuminated the path to recovery for countless patients. As the procedure bridges the gap between survival and restored quality of life, it reinforces the boundless potential of medical science.
With each successful Craniectomy, we witness not only the triumph over adversity but also the enduring commitment to advancing the frontiers of neurosurgery, shining a beacon of hope for a brighter, healthier future.
FAQ
Q1. When would a craniectomy be performed for hemorrhagic stroke?
A craniectomy for hemorrhagic stroke is typically performed in emergencies when there's a significant buildup of pressure on the brain due to bleeding, aiming to relieve this pressure and prevent further damage.
Q2. What is the difference between a craniectomy and a craniotomy?
A craniectomy involves the removal of a portion of the skull to create space for the brain, and this bone may or may not be replaced later. Conversely, a craniotomy involves making an opening in the skull but does not involve removing a piece of bone.
Q3. How long does it take to recover after a decompressive craniectomy?
Recovery time after a decompressive craniectomy varies depending on the individual and the severity of the condition. It can range from several weeks to months, and rehabilitation plays a significant role in recovery.