Ten years after spinal fusion, many patients find relief from the excruciating pain that initially led them to undergo surgery. Some may experience residual discomfort, especially during weather changes or excessive physical strain. It is generally less severe than pre-surgery pain. While each individual's experience may differ, the common thread that binds them is the determination to reclaim their lives from chronic pain and spinal issues.
Over the years, medical advancements and the expertise of professionals like Dr Gurneet Singh Sawhney, one of the best spine surgeons in Mumbai, have greatly improved the outcomes of these surgeries, allowing patients to experience a life unburdened by debilitating back conditions. By working closely with an experienced spine specialist and following a well-rounded recovery plan after spine surgery in Mumbai, patients can adapt to a new lifestyle filled with renewed strength and vitality.  
Overview of Spine Surgery
"Spine surgery becomes a viable option when conservative treatments fail to relieve chronic back pain or when a patient's condition demands immediate intervention, explains Dr Gurneet Singh Sawhney, a renowned neurosurgeon and spine specialist in Mumbai." "These conditions could include herniated discs, spinal fractures, degenerative disc disease, or spinal deformities."
About Spinal Fusion Surgery: Long-Term Recovery and Follow-Up
 Spinal fusion is a specific type of spine surgery. It involves fusing vertebrae using bone grafts, screws, or rods to immobilize the affected vertebrae, reducing movement and preventing friction between them. This fusion creates a solid bone structure, stabilizing the spine and alleviating pain caused by degenerative disc disease, spondylolisthesis, spinal fractures, and spinal tumors.
The recovery period following spinal fusion surgery is crucial for successful outcomes. Patients will likely need to wear a brace for support and adhere to post-operative instructions diligently. Regular follow-up visits with your spine specialist will help monitor the healing progress and address any concerns. Long-term recovery involves gradually returning to daily activities and exercises under the guidance of medical professionals.
10 Years After Spinal Fusion
Ten years after spinal fusion, a person's condition can vary depending on several factors, including the reason for the surgery, their overall health, lifestyle choices, and adherence to post-operative care recommendations.
Here are some general aspects to consider:
1. Pain 10 Years After Spinal Fusion:
One of the most significant questions in patients' minds is whether the pain relief achieved through spinal fusion is long-lasting. Fortunately, for many individuals, the answer is a resounding yes. Studies have shown that most patients experience reduced pain ten years after spinal fusion surgery.
2. Will It Occur Again?
While the chances of the same condition recurring are low, taking preventive measures to safeguard the spine's health is essential. This includes maintaining a healthy weight, engaging in low-impact exercises, practising good posture, and avoiding activities that strain the spine excessively.
3. Lower Back Pain 10 Years After Spinal Fusion:
Lower back pain can persist for some patients even after successful spinal fusion. However, it is crucial to differentiate between the post-surgical healing process and any new issues that may arise unrelated to the fusion. 
Consulting one of the best spine doctors in Mumbai, like Dr Gurneet Singh Sawhney, can help identify the cause of pain ten years after spinal fusion and determine the appropriate course of action.
Post-Surgery Recovery Process: Coping with Pain and Discomfort
The immediate post-surgery period after spinal fusion is often marked by challenges, including pain management, restricted movement, and the need for rehabilitation. Pain management strategies, such as prescribed medications and physiotherapy, are vital in aiding recovery.
Maintaining a positive outlook and adhering to the medical team's advice will ensure a smoother healing journey. As the years pass, most individuals experience significant improvements in their overall quality of life. Rehabilitation exercises, physiotherapy, and adaptive lifestyle changes become pivotal in regaining strength and mobility.
Adapting New Lifestyle
1. Adjusting to Lifestyle Changes: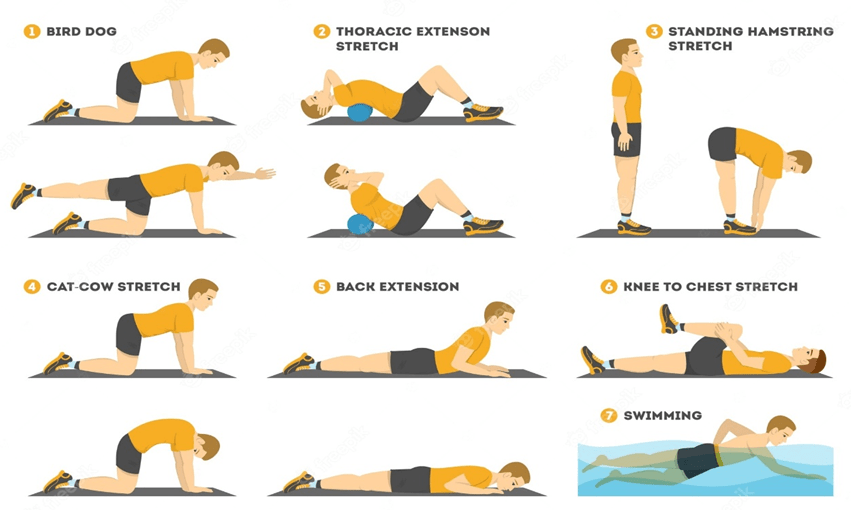 Ten years after spinal fusion, individuals may need to embrace specific lifestyle changes to protect their spine's health. This may involve being mindful of body mechanics during everyday activities and avoiding repetitive motions that strain the back.
2. Exploring Safe and Beneficial Exercises:
While some high-impact exercises may be off-limits, engaging in activities like swimming, walking, or yoga can help strengthen the core and improve flexibility without risking damage to the fused spine.
3. Finding a Balance:
Striking a balance between staying active and preventing undue strain on the spine is essential. Understanding personal limitations and modifying activities can help individuals lead fulfilling lives without compromising their spinal health.
Conclusion:
Patients who have undergone spinal fusion should continue to prioritize their spinal health by maintaining a healthy lifestyle, following any recommended exercises or physical therapy, and seeking medical attention if they experience new or worsening symptoms. Routine follow-ups with healthcare providers are crucial for ongoing care and managing potential issues that may arise over time.
FAQs:
1. Can I resume sports or physically demanding activities ten years after spinal fusion?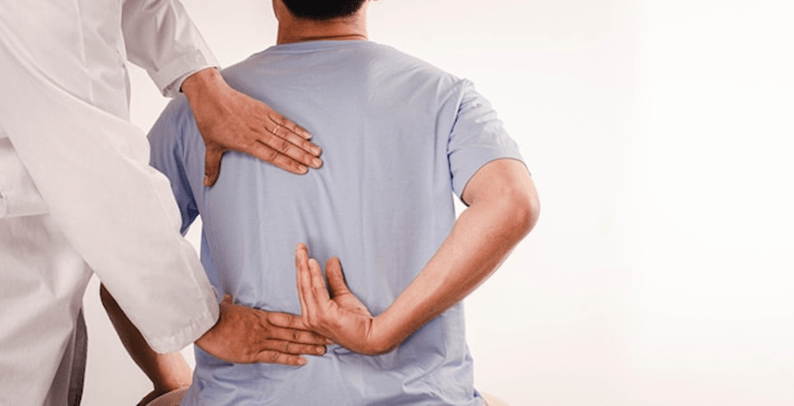 Yes, many patients can resume sports and physical activities. Still, it is crucial to consult with your spine specialist to determine which activities are safe and appropriate for your specific condition.
2. Will I have restrictions in my daily life after spinal fusion surgery?
While there may be certain restrictions initially, most individuals can resume normal daily activities within a few months post-surgery. However, heavy lifting and high-impact activities may be limited.
3. Is there a risk of the fused spine breaking after ten years?
The fused spine typically becomes very stable after ten years, reducing the risk of breakage. However, following post-operative guidelines and maintaining a healthy lifestyle is essential to minimise potential risks.
4. Will I need to continue periodic check-ups with my spine doctor even after ten years?
Yes, regular check-ups are essential even years after spinal fusion surgery. Routine examinations help monitor your spine's health and promptly address potential concerns.
5. Can spinal fusion surgery be performed for scoliosis even ten years after the initial diagnosis?
Yes, spinal fusion surgery can still be a viable option for scoliosis patients, even after ten years since the initial diagnosis. The surgery aims to stabilize the spine and prevent further progression of the curvature.