Most of the time, you can manage lower back discomfort without surgery. But occasionally, back surgery is a realistic or required choice to address severe nerve compression or musculoskeletal injuries.
When you learn that you need spinal surgery, you might experience a range of feelings, including fear of the operation and recovery and uncertainty about what to do next. It is best to learn as much as possible to understand your condition, the available options for treatment, and your surgeon before making a decision.
Dr. Gurneet Singh Sawhney, among the best neurosurgeons in Mumbai, can assist you in deciding whether surgery is the best course of action after ensuring that all other choices have been explored.
What are the different types of back surgery?
Dr. Gurneet Singh Sawhney is one of the preferred neurosurgeons that people go to when they need the best spine surgery in Mumbai.
Following are among the different types of back surgeries that he performs:
Lumbar Discectomy
The lumbar discectomy is the earliest kind of spine surgery to be commonly conducted as an outpatient operation. A discectomy often entails complete or partial removal of the vertebra's lamina (the back part) to access the ruptured disc. The herniated disc piece must be removed to relieve nerve discomfort and inflammation.
It has a high rate of success, particularly in treating sciatica, which is a type of leg pain brought on by a herniated disc pushing against a nerve.
Lumbar Laminectomy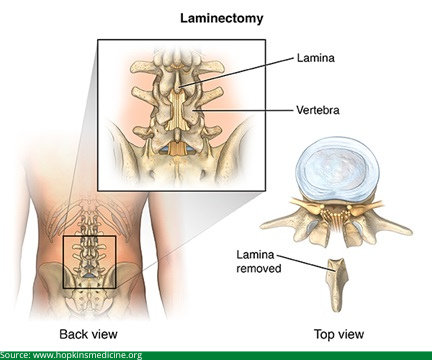 Lumbar laminectomy, sometimes known as open decompression, is used to treat the symptoms caused by the narrowing of the spinal canal (central spinal stenosis).
The bone that covers the spinal canal must be removed during this treatment. The lamina (the posterior section of the vertebra) is removed whole or partially during surgery to make more room for the constricted spinal cord or nerve roots and reduce nerve pressure brought on by spinal stenosis.
Kyphoplasty and Vertebroplasty
These treatments are used to fix vertebral compression fractures brought on by osteoporosis. Both procedures include injecting bone cement into the vertebrae; it acts like glue and strengthens and hardens the bone.
Spinal Fusion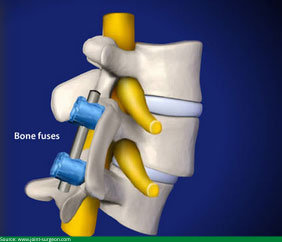 The spinal fusion process permanently joins two or more of your spine's bones with the help of metal devices or bone grafts. It helps reduce pain by giving a spinal fracture more stability.
Sometimes it is utilized to stop the uncomfortable movement between vertebrae, which can be caused by a damaged or degenerating disc.
The surgery lets the bones develop together over time, usually for a period of 6 – 12 months. Gradually, they fuse and merge into one bone and help to stabilize and remove mobility at the affected spinal segments.
Lumbar Artificial discs
Lumbar artificial disc replacement surgery may be advised to address chronic, severe low back pain brought on by degenerative disc disease. Implanted prosthetic discs are an alternative to spinal fusion for the uncomfortable motion of two vertebrae caused by a deteriorated or injured disc.
Dr. Gurneet Singh Sawhney, often regarded as the best spine surgeon in Mumbai, says that a disc replacement is recommended only when non-surgical treatments have failed for at least 6 months and the pain makes it challenging to carry out daily tasks.
How do I know if I need back surgery?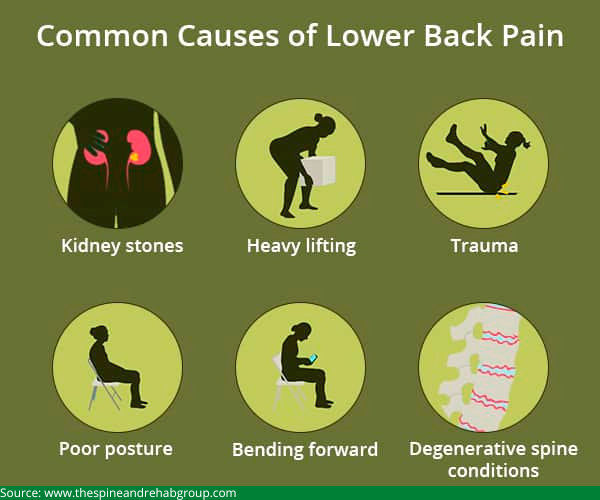 The following disorders may be candidates for surgical therapy, according to the NIAMS (National Institute of Arthritis and Musculoskeletal and Skin Diseases), a division of the NIH (National Institutes of Health):
Ruptured or herniated discs: Damage to one or more of the discs that support the spine's bones.
Spinal stenosis: A constriction of the spinal column that presses into the nerves and spinal cord.
Spondylolisthesis: A condition in which a single or multiple spine bones move out of position.
Vertebral fractures: Damage to the vertebra due to an injury to the spine bone or osteoporosis (when your bones become brittle and weak).
Degenerative disk disease: Damage to the spinal disks due to wear and tear as you age.
Dr. Gurneet Singh Sawhney, a highly-skilled neurosurgeon in Mumbai, adds that back pain can occasionally be brought on by an infection, a tumor, or a condition known as cauda equina syndrome that affects the nerve roots.
How is traditional spine surgery different from minimally invasive spine surgery?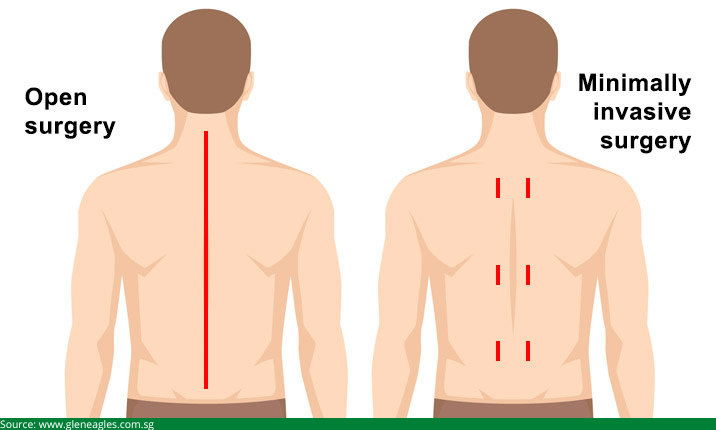 In traditionally open spine surgery, the entire anatomy is exposed. Less anatomy is medically exposed with minimally invasive spine surgery, frequently resulting in an earlier recovery within weeks after the surgery.
Mumbai's eminent neurosurgeon, Dr. Gurneet Singh Sawhney, often employs extra surgical tools, such as intraoperative spinal navigation, in minimally invasive spine surgery. As a result, he has better visibility into the exposed surgical sites.
The long-term objectives are the same, whether minimally invasive or conventional; we want to achieve a general symptom improvement or stop degeneration. Ultimately, we hope our techniques will lead to minimal blood loss, reduced hospital stay, fewer infection rates, and quicker healing after surgery.
Patients with minimally invasive surgery often experience a quicker recovery; however, not every patient or medical condition is suitable for this type of procedure. Finding the optimum course of treatment for your disease requires collaboration between you and your spine surgeon.
The acclaimed neurosurgeon, Dr. Gurneet Singh Sawhney, works to lessen the disturbing experience of surgery while maximizing the effectiveness for the patient.
Conclusion
Chronic back pain can significantly impact the quality of your life and inhibit you from enjoying your favorite activities. That can further affect your emotional and mental health, leading to depression and other severe ailments. Hence, it is essential that you consult with a highly-experienced spine specialist like Dr. Gurneet Singh Sawhney as soon as possible.
Spine surgery combines art and science, much like any other area of medicine. Dr. Gurneet Singh Sawhney believes that approaches for effectively diagnosing patients' issues must be improved along with surgical technology. The aim is to raise the likelihood of successful results by carefully applying more recent technologies, thorough scientific research, and the surgeon's skills and competence.
Dr. Gurneet Singh Sawhney is a top-notch neurosurgeon committed to academic research to advance minimally invasive and sophisticated spine surgery procedures. With expertise in cutting-edge surgical equipment and methods, he is very well known for providing safe and effective treatments.