The brachial plexus is a network of nerves that connects the nerves in the arm and originates from the cervical (throat) and upper torso (trunk) spinal cord (C5T1). These nerves regulate the movements of your wrists, hands, and arms so that you can lift your arm, type on a computer, or throw a baseball.
The sensory nerves of the brachial plexus extend to the skin. For example, you may be told that the pan you just drank is too hot to hold.
If you are diagnosed with discomfort in the brachial plexus you can consider visiting one of the top neurosurgeon in Mumbai. With the years of expertise in neurology Dr. Gurneet Sawhney is now one of the renowned and best neurosurgeon in India.
What is a brachial plexus injury, and how does it happen?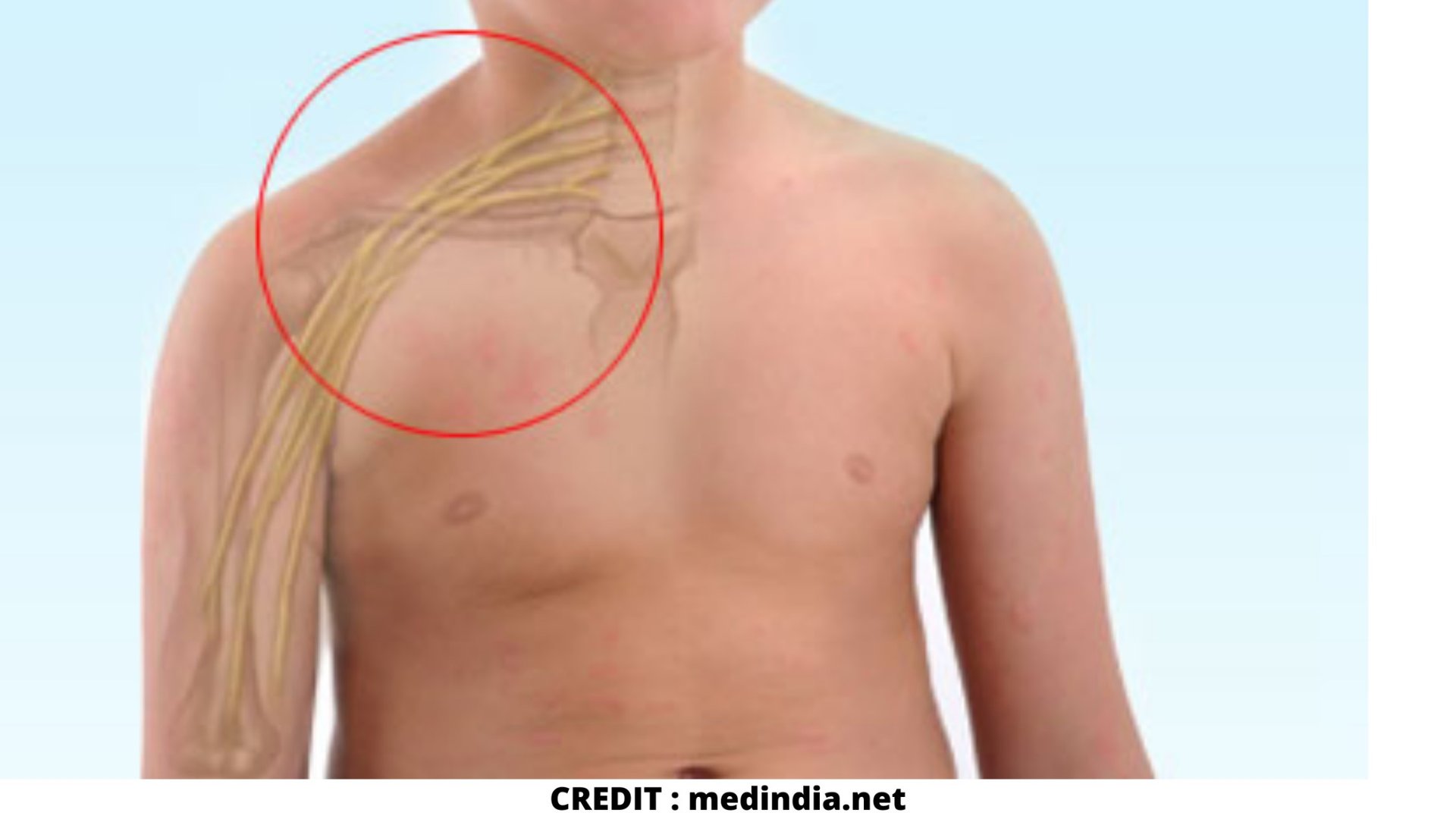 Pressure, stress, and overstretching can lead to brachial plexus injuries. Cancer or radiation therapy can cut or damage nerves. During delivery, babies can suffer damage to the brachial plexus.
Brachial plexus injuries partially or completely affect the connection between the spinal cord and the arm, wrist, and hand. As a result, you may not be able to use your arm or hand. If the brachial plexus is injured, the affected region often loses all sensation.
The severity of a brachial plexus injury is determined by the portion of the nerve injured and the degree of injury. Some people will regain their ability to function and feel normal, while others may be permanently disabled due to their inability to use or feel part of their arm.
Diagnosis
Your doctor will examine you and evaluate your symptoms in order to identify your illness. One or more of the following tests may be used to determine the degree and severity of a brachial plexus injury:
X-ray
Electromyography (EMG)
Nerve conduction studies
Computerized tomography (CT) myelography
Treatment
The degree of the injury, the kind of damage, the length of time since the accident, and any existing conditions all influence treatment.
Nerves that have simply been stretched may be able to heal on their own. Physical therapy may be recommended by your doctor to keep your joints and muscles functioning correctly, preserve range of motion, and avoid tight joints.
Surgical repair of the brachial plexus nerves should be done within six months after the damage. Surgeries performed after then have a reduced success rate.
Because nerve tissue grows slowly, it may take several years to fully appreciate the benefits of surgery. You must maintain your joints mobile during the healing phase by following an exercise regimen. To protect your hand from curling inward, splints might be utilized.
Surgical Procedures
Neurolysis: It is a treatment that involves removing scar tissue from the nerve.
Nerve graft: A nerve graft is a procedure that involves the transplantation of a portion of The injured segment of the brachial plexus is removed and replaced with nerve sections obtained from other regions of your body in this surgery. This serves as a temporary bridge for fresh nerve development.
Nerve transfer: When a nerve root is ripped from the spinal cord, surgeons typically connect a less important nerve that is still functioning to a nerve that is more essential but not functioning. This creates a path for future nerve development to circumvent.
Muscle transfer: Muscle transfer is a surgical operation in which your surgeon takes a less significant muscle or tendon from another area of your body, usually the thigh, moves it to your arm, and reconnects the nerves and blood arteries that feed the muscle.
Controlling the pain
The pain from the most severe brachial plexus injuries has been characterized as a crippling, intense crushing sensation or a continuous burning sensation. Most people's discomfort goes away after three years.
If medicine fails to relieve the pain, your doctor may recommend a surgical treatment to block pain signals from the injured portion of the spinal cord.