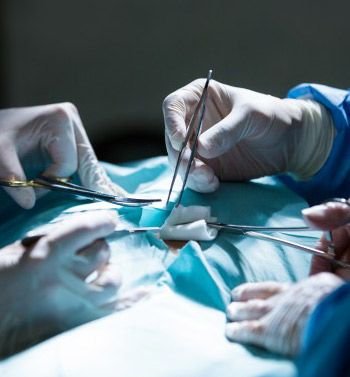 If you are looking for a spine specialist in Mumbai, a few factors will determine whether or not you should consider spine surgery. A patient must be in pain that has altered their quality of life and affected their life for the worse.
Second, the surgeon must determine whether the symptoms are structurally related to the spine and the nerves that exit it. Finally, the patient must have attempted and completed all non-surgical treatments, including medicines, physical therapy, and spinal injections, with minimal or persistent outcomes.
Dr. Gurneet Singh Sawhney is one of the best neurosurgeon in Mumbai. He possesses orthopedic and neurosurgical skills that provide patients with the best solution. Hence, he is considered one of the best spine doctor in Mumbai.
Moreover, he has years of experience as a spine surgeon and can treat any spinal disease, whether minor or major, new or failed surgery syndrome. When paired with cutting-edge technology, this practice makes it one of the best spine surgery in Mumbai.
Dr. Gurneet Sawhney is a skilled and seasoned spine specialist in Mumbai, specializing in simple and complex spine procedures. He has obtained specialized real-time training in minimally invasive spine surgery and CVJ surgery. Now, let's have an,
Overview of Spine Surgery
Spine surgery assists in treating pain-causing spinal diseases. Back and spine pain is usually caused by nerve compression within it. Dr. Gurneet Sawhney, one of the top spine specialist in Mumbai, performs spine or back surgery to address this condition's discomfort and/or numbness, spreading to other parts of the back, arms, and legs. Let's discuss,
Types of Spine Surgery
Spinal Decompression and Spinal Laminectomy
In cases of spinal stenosis, our expert spine surgeon in Mumbai, Dr. Gurneet Sawhney, may utilize spinal decompression and spinal laminectomy to reduce nerve pressure and allow their smooth passage inside the spine.
A spine surgeon operates to remove obstacles in the spinal column, such as bone spurs and bony vertebrae. Pain, weakness, and numbness are the most typical symptoms of spinal stenosis, which mainly affect the neck and low back.
Spinal Fusion
Spinal fusion surgery generates space between two vertebrae and fuses the adjacent vertebrae for a stable spine. To fuse the vertebrae and resolve the condition, Dr. Sawhney, one of the best spine surgeon in Mumbai, may utilize bone grafts or metal screws. Recovery from a spinal fusion requires a long time and a lot of patience.
Microscopic or Endoscopic Discectomy
Discectomy involves trimming or completely removing a herniated disc that causes discomfort and nerve compression. When the soft tissue between the spine's vertebral bones becomes weak, it protrudes outwards, causing nerve compression and pain.
Dr. Sawhney, an experienced endoscopic spine surgeon in Mumbai, can perform discectomy using minimally invasive methods. A microscope, endoscope, and tube dilators will assist the surgeon during a minimally invasive discectomy.
Transforaminal Lumbar Interbody Fusion –TLIF
Our skilled spine surgeon in Mulund, Mumbai performs Transforaminal Lumbar Interbody Fusion, a minimally invasive procedure on the patient's back. Patients with recurrent disc herniation, spondylolisthesis, and degenerative disc disease can benefit from Transforaminal Lumbar Interbody Fusion. Its goal is to help the patient with recurrent mechanical low back and radicular pain.
Our surgeon removes the intervertebral disc and implants a cage filled with bone between two or more vertebral levels to stabilize the affected region. Between two or more vertebral levels, the surgeon inserts supporting rods and screws.
Craniovertebral Junction (CVJ) surgery
Bones and/or joints in the craniocervical region are unstable if non-surgical treatments have failed and the patient's spinal cord and brainstem are squeezed. Alternatively, if the patient experiences tingling, weakness, numbness, neck aches, occipital headaches, and a blockage in the passage of cerebrospinal fluid, the neurosurgeon may recommend CVJ surgery.
CVJ problems can be acquired or congenital. It is vital to have a good diagnosis from a professional neuro spine surgeon in Mumbai and excellent head and neck imaging, such as X-rays, MRIs, and CT scans, among other things.
Foraminotomy
Our expert spine surgeon in Mumbai, Dr. Sawhney, will perform a foraminotomy to remove any bone spurs, thickening ligaments, herniated discs, or bulging discs formed in the spinal canal and are putting pressure on the nerves.
Dr. Sawhney performs foraminotomy using a minimally invasive technique in the majority of cases. The surgeon uses an endoscope or tubular retractor to tear the muscles apart to get to the spine.
Artificial Disk Replacement
Dr. Sawhney, one of the best spine surgeon in Mumbai, may recommend artificial disc replacement as an alternative to spinal fusion surgery. This treatment should be considered by patients who have badly damaged spinal discs. The surgeon implants an artificial disc in the injured disc to restore height and movement between the vertebrae. Now, let's know,
Who can go for spine surgery?
Usually, Dr. Sawhney, one of the leading spine surgeons in Mumbai, recommends spine surgery when a patient's pain in the back or neck discomfort is severe or when the accompanying symptoms become incapacitating. Simultaneously, all other conservative therapy options have been explored.
The source of the problem must be identified and diagnosed using medical imaging such as CT or MRI before surgery is contemplated.
Generally, surgeon suggest spine surgery as a treatment option for patients with chronic neurological difficulties or incontinence.
When suffering from disc herniation, disc abnormalities, or degenerative disc disease, surgery becomes necessary.
Spine surgery is also required if you have spinal stenosis, facet disease, spondylolisthesis, or foraminal stenosis, and concerns including spinal fracture and nerve compression.
Results & Success Rate of Spine Surgeries
Dr. Gurneet Singh Sawhney, one of the best spine surgeon in Mulund, Mumbai, continually gathers and assess surgical findings for spinal surgery.
Dr. Sawhney will have an in-depth talk with the patient about the specific benefits and risks of the procedure the patients are considering before proceeding with surgery.
Individual factors such as the degree of the underlying spinal condition, the nature of the symptoms, and prior medical history will all influence the results.
Besides, several factors influence the success rate of spinal surgery. The type of surgery the patient has, the ailment the patient is suffering, the surgeon, and the aftercare plan, among other factors, all influence the success rate of the surgery.
According to research, spine surgery is one of the most result-oriented treatments. The success rate of these procedures is roughly 95%. However, the remaining 5% of patients may experience future complications such as recurrent disc herniation.
Patients who have had many herniated disc recurrences may find spinal fusion an effective way to reduce recurrences. One of the most important approaches to treating herniated discs is removing the entire disc space and fusing the level.
Why Choose Dr. Gurneet Sawhney as your Spine Surgeon?
Dr. Gurneet Singh Sawhney is a well-qualified neurosurgeon who specializes in a variety of spinal procedures.
Dr. Sawhney is regarded as one of the reputed spine surgeons in Mumbai due to his consistent ability to do result-oriented surgery for debilitating spinal problems.
Moreover, he is also one of the few neurosurgeon in India who has received minimally invasive spine surgeries training.
Due to his dedication, persistence, and hard work, Dr. Gurneet Singh Sawhney has gained over 14 years of expertise in a wide range of spinal and neurosurgeries.
Dr. Gurneet Sawhney's friendly and inviting demeanor makes him highly approachable to his patients.