Dr. Gurneet Singh Sawhney is one of the best neurosurgeons in the world with his tenacity towards neurosurgery and treating complex and critical brain and spinal cord disorders.
He is extremely dynamic in his treatment approach relates to his high success rate of patient recovery. Moreover, Dr Gurneet Singh Sawhney is recognized as a distinguished neurosurgeon considering his untiring efforts and dedication in treating neurological disorders across his 14+ years of experience.
His specializations include Functional Neurosurgery, Epilepsy Neurosurgery, Stereotactic Radiosurgery, and Neuroendoscopy. He has received extensive training in neurotrauma procedures and minimally invasive
About Dr. Gurneet Singh Sawhney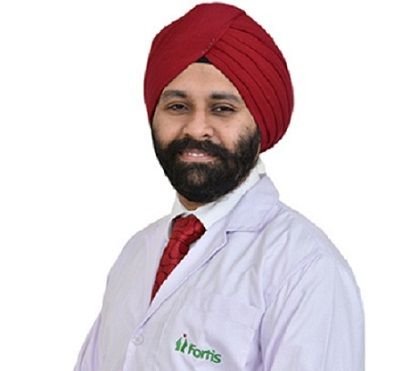 MBBS, MS (General Surgery), MCh (Neurosurgery)
Fellowship in Functional Neurosurgery (Japan)
Fellowship in Epilepsy Surgery (Japan)
Fellowship in Neuroendoscopy
Medical experience – 14+ years
Most Promising Neurosurgeon in Maharashtra – 2016
1st Position in M.Ch. Neurosurgery University Examination
Special Training
Dr. Sawhney attained Fellowship in Functional Neurosurgery under the guidance of Prof. Taira from Tokyo Women's Medical University, Japan, February 2020.
He attained Fellowship in Epilepsy Surgery under the guidance of Prof. Sugano from Juntendo University, Japan, March 2020.
He completed the 13th Delhi Course on Neurointervention, April 2018.
The doctor participated in the Cadaveric Workshop for Minimally Invasive Spine – Interlaminar Endoscopic (Destendau) Procedures held in MIS Live Cad 2017 in Bangalore.
Also, Dr. Sawhney participated in the Cadaveric Workshop for Minimally Invasive Spine –Tubular Retractor Assisted Procedures held in MIS Live Cad 2017 in Bangalore.
He completed Neuroendoscopy Fellowship in 16th Neuroendoscopy Fellowship Program, Jabalpur 2017.
Certificate course of "Pain and Palliative" was undertaken at St. John's Hospital in 2008.
Dr. Gurneet Singh Sawhney – Outstanding and Competent Neurosurgeon
Dr. Gurneet Singh Sawhney is considered one of the most competent neurosurgeons with an excellent track record for successful surgeries towards treating fatal brain and other neurological disorders.
His array of surgical expertise includes brain tumor surgery, spine surgery, epilepsy surgery, brain surgery, deep brain stimulation surgery, seizure treatment, and Parkinson's treatment.
He has amongst the few neurosurgeons in India who have received formal training in Microneurosurgery, Neuroendoscopy and Minimally Invasive Spine Surgery. He actively attends conferences and workshops on neurosurgery.
He has contributed to various publications in national as well as international medical journals and has taught at medical colleges across India.
Dr. Gurneet Singh Sawhney is a warm and friendly nature doctor. He is conversant in 10 languages making him approachable to people of all walks of life. The patients feel comfortable and at ease during their treatment.
Dr. Gurneet Singh Sawhney is rated as one of the top neurosurgeons in the world. He is well known for his expertise in brain and spine surgeries which require utmost precision and accuracy. He is associated with Fortis Hospital, Mumbai which is equipped with the expertise, and facilities required for performing critical neurosurgeries and treatment.
Rapid advancements in neurosurgery across the world have made it possible to deliver better outcomes to most critical and complex cases wherein the risk factor is relatively high. Patients across all ages can undergo neurosurgical intervention with high chances of best possible outcomes.
Modern neurosurgery subspecialties include functional neurosurgery, peripheral neurosurgery, neuro-oncology, deep brain stimulation, spine surgery, neurocritical care, minimally invasive, image-guided neurosurgery, Intracranial Tumor Surgery especially skull base tumors, and so on.
Dr Gurneet Singh Sawhney, one of the top neurosurgeons in the world has been offering these treatments across his extensive experience of 14+ years in Mumbai.
Are you ready for a consultation?

Schedule your appointment now!
Why Choose Us?
Dr. Gurneet Sawhney has extensive expertise in brain surgery, brain tumor surgery, epilepsy surgery, lesioning, Baclofen pump surgeries, neurotrauma, and neuro emergency management.
He also specializes in neurooncology, including skull base and deep-seated tumors. Moreover, he has a keen interest in neuro endoscopy procedures, such as endoscopic pituitary surgery, and a thorough understanding of these techniques.
In Mumbai, Dr. Gurneet Sawhney provides advanced, personalized, and patient-centered neurosurgical care. He works tirelessly to attain the finest results possible, improving patients' quality of life.
Dr. Sawhney is also an expert in vascular neurosurgery, having performed hundreds of aneurysms and AVM procedures, making him a leading neurosurgeon. He is an expert in simple and complex spine surgery, CVJ, and minimally invasive spine surgery.
Furthermore, he has immense expertise, skills, and passion for providing the best neurosurgical care possible. He also offers integrated care to patients, using modern and results-oriented strategies to assist them in overcoming their neurological condition.
Patient Testimonial